A/r/tografi som tilgang til udvikling af en sanselig bæredygtighedsdidaktik i kunstfagene
Keywords:
sensory sustainability education , arts education , a/r/tography , affect , intimacy
Abstract
This article presents a study conducted in the spring of 2020 by three researchers from the University of Agder with the aim of exploring and developing possible sensory-based approaches to sustainability in teacher education with a special focus on the arts. Due to the consequences that followed in the wake of Covid-19, the inquiries took an unexpected turn: Digital platforms, isolation and separate borders, became key focal points for the implementation of the project. Using a /r/tography as a methodological frame (Roussel, Cutcher, Cook & Irwin, 2018; Triggs, Irwin & Leggo, 2014; Irwin, 2013), the authors explore how everyday events characterized by affect (Massumi, 2015) and intimacy (Morton, 2018) can form the basis for bodily and sensory approaches to ecological and social sustainability. The empirical material of the study is generated in connection with the authors' implementation of three "propositions": preparation of a joint meal, joint contact with nature, and running as a joint ritual. The focus was on sensory interaction with each other and with more-than-human actors, including beets, landscapes, bodily routines and not least the digital media. In the concluding part the article analyzes and discusses how the work with the the a/r/tographic propositions led to experiences of risk, loss of control, uncomfortability and vulnerability among the participants, and how these experiences can be related to sensuous experiences in connection to the necessary transition to a more sustainable lifestyle, e.g. experiences of insecurity and loss. Finally the authors propose the areas of attention for future work with sensuous sustainability education in arts teacher education: propositions a a didactic tool, ecological awareness, and sustainability as a sesnsuous form of relating to the world.
References
Goleman, D. (1996). Emotional intelligence. Why it can matter more than IQ. Bloomsbury.
Illeris, H. (2020). Intimacy, solidarity, fragility. Everyday objects and ecological awareness in arts and crafts education. I K. Bergaust, R. Smite & D. Silina (Red.), Oslofjord Ecologies. Artistic research on Environmental and Social Sustainability (s. 153-168). RIXC Center for New Media Culture.
Irwin, R. (2012). A/r/tography. I L. M. Given (Red.), The SAGE Encyclopedia of Qualitative Research Methods. SAGE publishing.
Kvamme, O. A. & Sæther, E. (Red.) (2019). Bærekraftdidaktikk. Fakbokforlaget.
LeBlanc, N. & Irwin, R. L. (2019). A/r/tography. I G. Noblit (Red.), Oxford Research Encyclopedia of Education. Oxford University Press.
Manning, E. & Massumi, B. (2020). For a Whiteheadian laboratory. How do you make yourself a proposition? I R. Faber, M. Halewood & A. M. Davies (Red.), Propositions in the Making: Experiments in a Whiteheadian laboratory (s.3-18). Lexington Books.
Massumi, B. (2014). The power at the end of the economy. Duke University Press.
Morton, T. (2010). The ecological thought. Harvard University Press.
Morton, T. (2013). Hyperobjects. Philosophy and ecology after the end of the world. University of Minnesota Press.
Morton, T. (2018). Being ecological. Penguin books.
Näumann, R., Riis, K. & Illeris, H. (2020). Bærekraftdidaktikk i kunst og håndverk. Gjenbruke, oppvinne, skape. Cappelen Damm Akademisk.
Rousell, D., Cutcher, A. L., Cook, P. J. & Irwin, R. (2018). Propositions for an environmental arts pedagogy: A/r/tographic experimentations with movement and materiality. I A. Cutter-Mackenzie et al. (Red.), Research Handbook on Childhoodnature (s. 1-29). Springer.
Skregelid, L. (2020). A call for dissensus in (art) education! International Journal of Education Through Art 16(2), 161-176.
Springgay, S., Irwin, R. L. & Kind, S. W. (2005). A/r/tography as living inquiry through art and text. Qualitative Inquiry, 11(6), 897-912.
Straume, I. S. (2017). En menneskeskapt virkelighet. Klimaendring, sosiale forestillinger og pedagogisk filosofi. Res Publica.
Triggs, T., Irwin, R. & Leggo, C. (2014), Walking art: Sustaining ourselves as arts educators. Visual Inquiry: Learning & Teaching Art, 3(1), 21-34.
Waterhouse, A. H., Søyland. L. & Carlsen, K. (2019). Eksperimentelle utforskinger av materialer og materialitet i transmaterielle landskaper. Formakademisk, 12(1), 1-21.
Østern, A.-L. & Knudsen, K. N. (Red.) (2019). Performative Approaches in Arts Education - Artful Teaching, Learning, and Research. Routledge.
Østern, T.P., Dahl, T., Strømme, A., Petersen, J. Aa., Østern A-L. & Selander, S. (2019). Dybde//læring - en flerfaglig, relasjonell og skapende tilnærming. Universitetsforlaget.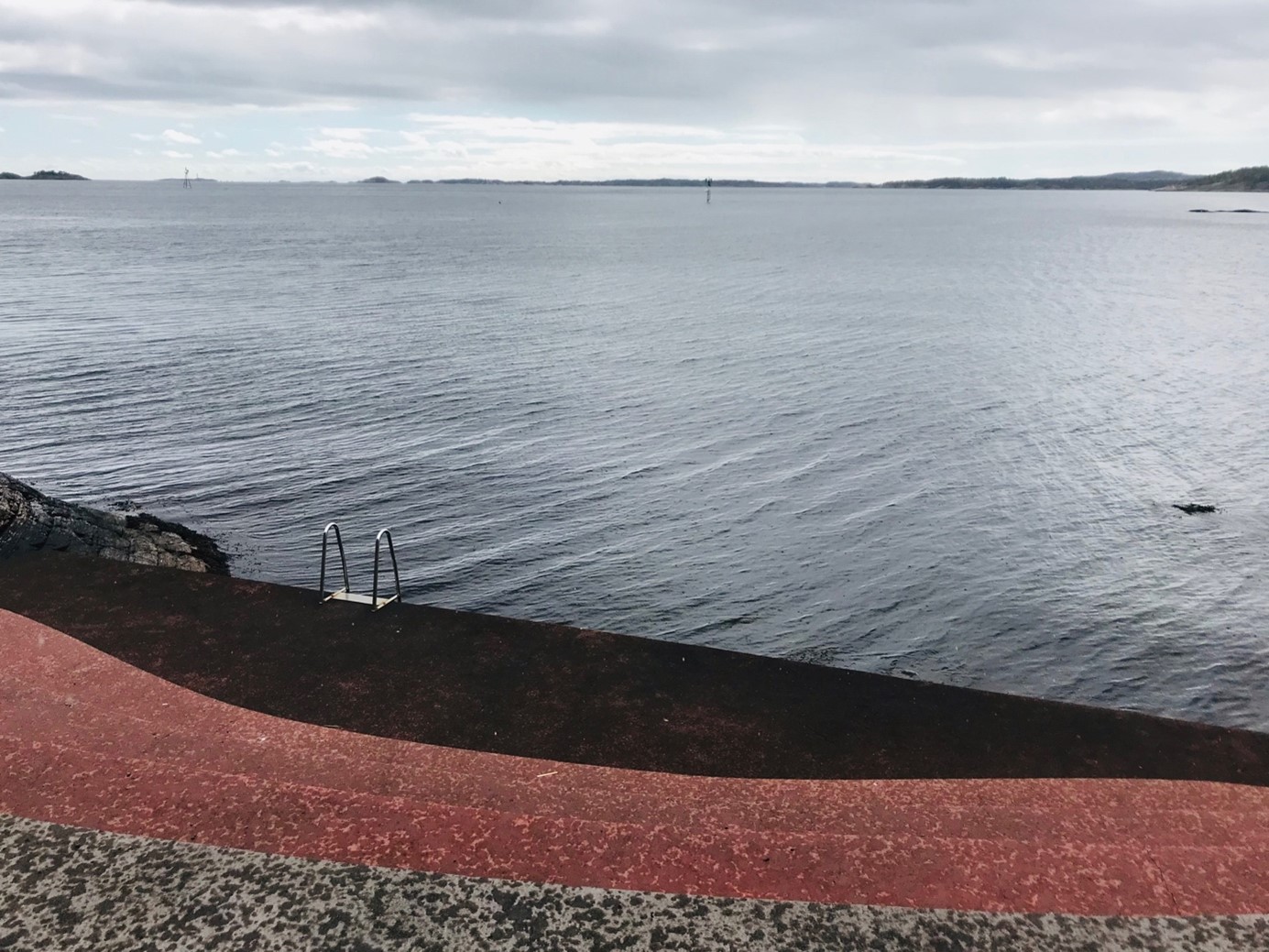 Downloads
How to Cite
Illeris, H., Knudsen, K. N., & Skregelid, L. (2022). A/r/tografi som tilgang til udvikling af en sanselig bæredygtighedsdidaktik i kunstfagene . Nordic Journal of Art & Research, 11(1). https://doi.org/10.7577/information.5067
License
Copyright (c) 2022 Helene Illeris
This work is licensed under a Creative Commons Attribution 4.0 International License.
Authors who publish with this journal agree to the following terms:
Authors retain copyright and grant the journal right of first publication with the work simultaneously licensed under a Creative Commons Attribution License that allows others to share the work with an acknowledgement of the work's authorship and initial publication in this journal.
Authors are able to enter into separate, additional contractual arrangements for the non-exclusive distribution of the journal's published version of the work (e.g., post it to an institutional repository or publish it in a book), with an acknowledgement of its initial publication in this journal.
Authors are permitted and encouraged to post their work online (e.g., in institutional repositories or on their website) prior to and during the submission process, as it can lead to productive exchanges, as well as earlier and greater citation of published work (See The Effect of Open Access).