The Making of FQ, or How to Pick up Pellets of Information in the Clouds of Fantasy
Abstract
In an attempt to look at how content could be developed in dialogue with the use of visual documentary material, this article traces key ideas and references that were important to the making of an animation "FQ". A research blog, personal notes and references are used to reflect on the work. The animation was based on historical portraits of the Norwegian political pioneer, Fredrikke Marie Qvam (1843-1938), and created for outdoor screening in the main square in her home town. Research and documentary material formed a base for an animation that was conceptually inspired by photo theories from diverse sources as well as feminist film theories of the gaze. In the process, imagination and fantasy plays into the treatment of the documentary material while the local viewing situation anchors the work in a biographical context.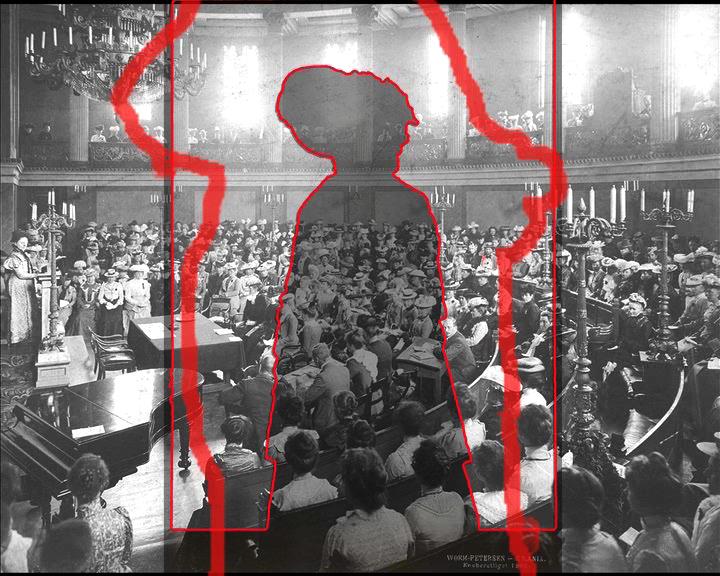 Downloads
How to Cite
Bergaust, K. (2013). The Making of FQ, or How to Pick up Pellets of Information in the Clouds of Fantasy. Nordic Journal of Art & Research, 2(2). https://doi.org/10.7577/information.v2i2.731
License
Authors who publish with this journal agree to the following terms:
Authors retain copyright and grant the journal right of first publication with the work simultaneously licensed under a Creative Commons Attribution License that allows others to share the work with an acknowledgement of the work's authorship and initial publication in this journal.
Authors are able to enter into separate, additional contractual arrangements for the non-exclusive distribution of the journal's published version of the work (e.g., post it to an institutional repository or publish it in a book), with an acknowledgement of its initial publication in this journal.
Authors are permitted and encouraged to post their work online (e.g., in institutional repositories or on their website) prior to and during the submission process, as it can lead to productive exchanges, as well as earlier and greater citation of published work (See The Effect of Open Access).