Material knowledge in collaborative designing and making - A case of wearable sea creatures
Emneord (Nøkkelord):
collaboration, designing, gestures, embodied experience, making, material knowledge
Sammendrag
This article is based on a study of novice designers' knowledge of materials in a challenging collaborative assignment. We approached material knowledge from two complementary viewpoints: the dimensions of knowledge shared during designing, and how student teams built new knowledge during making. We found that both modalities studied—namely, words and gestures—contributed to advancement in designing. The modalities became specialised: While words served mainly to identify materials and to describe visual qualities, gestures conveyed information about size, shape, location and dynamic dimensions, such as movement and change over time, as well as signature qualities based on embodied experience. During making, ambitious teams took material decisions and the challenge of authenticity seriously, but the tight timeframe and budget compelled them to favour pragmatic choices.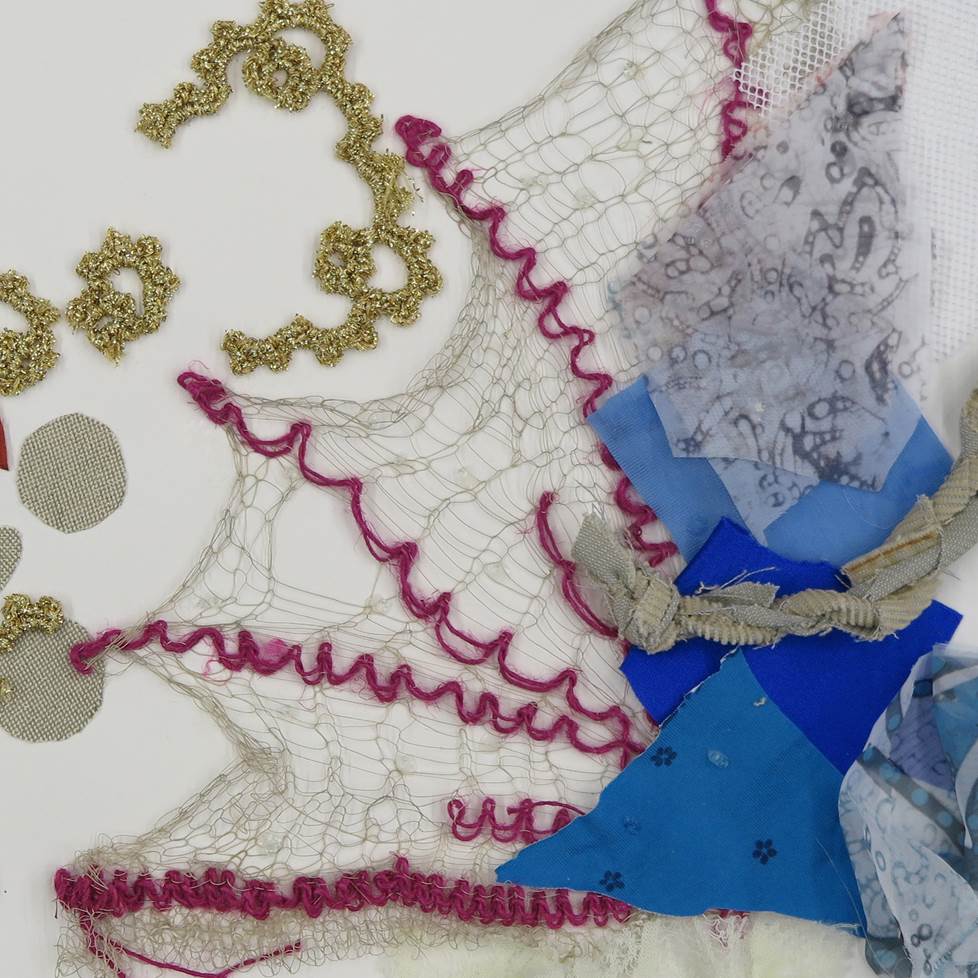 Nedlastinger
Hvordan referere
Härkki, T., Seitamaa-Hakkarainen, P., & Hakkarainen, K. (2016). Material knowledge in collaborative designing and making - A case of wearable sea creatures. FormAkademisk - forskningstidsskrift for design og designdidaktikk, 9(1). https://doi.org/10.7577/formakademisk.1480
Lisens
Forfatteren(e) beholder sin opphavs- og kopieringsrett til eget manuskript, men gir tidsskriftet varig rett til 1) å fremføre manuskriptet for offentligheten i den opprinnelig publiserte digitale form, og 2) å registreres og siteres som første publisering av manuskriptet.
Forfatteren må selv forvalte sine økonomiske kopieringsrettigheter overfor eventuell tredjepart.
Tidsskriftet gir ingen økonomisk eller annen kompensasjon for innsendte bidrag, medmindre det er gjort særskilt avtale om dette med forfatteren(e).
Tidsskriftet plikter å arkivere manuskriptet (inklusive metadata) i den opprinnelig publiserte digitale form, i minst ett dertil egnet åpent tilgjengelig langtidsarkiv for digitalt materiell, som for eksempel i de norske universitetenes institusjonsarkiv innen rammen av NORA-samarbeidet.
Lesere av tidsskriftet kan ta utskrift av de fremførte manuskriptene under samme betingelser som gjelder ved kopiering av fysiske eksemplar. Dette innebærer at masseframstilling av fysiske eksemplar, eller framstilling av eksemplar for kommersielle formål, ikke er tillatt uten etter avtale med forfatteren(e).