The Strategic Use of Service Design for Leaders in Service Organizations
Emneord (Nøkkelord):
Service Design, Design Management, Service Innovation, Service Design Leadership
Sammendrag
There is a growing interest among scholars, practitioners and organizations as to how design may benefit management, particularly when this happens in a service context. In this exploratory qualitative study, I investigate such a multi-disciplinary intersection with the aim of better understanding how service design may be of value for leaders in service organizations on a strategic level. The research draws on a service design approach called AT-ONE. Addressed are ways that the strategic use of service design may influence attitudes and transformation in service organizations. The study presents views from the designers, implementers and users of this approach, supported by participant observation and interviews. This was done through in-depth qualitative interviews with the AT-ONE project members and designer, with the service design professional company involved, and leaders from the businesses participating in the project and workshop sessions. These were observed by the researcher. Drawing on the findings of this exploratory study, some implications for the field of service design management at the corporate level are offered.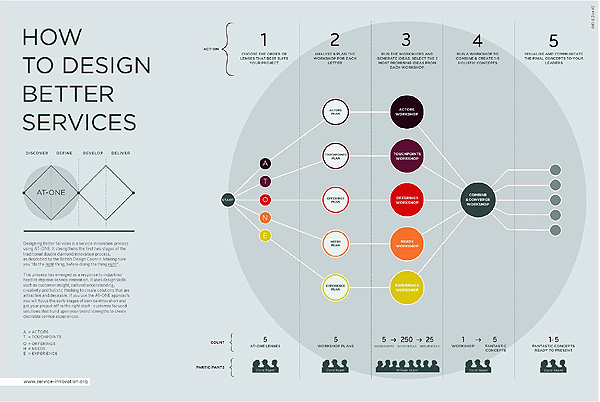 Nedlastinger
Hvordan referere
Gloppen, J. (2011). The Strategic Use of Service Design for Leaders in Service Organizations. FormAkademisk - forskningstidsskrift for design og designdidaktikk, 4(2). https://doi.org/10.7577/formakademisk.198
Lisens
Forfatteren(e) beholder sin opphavs- og kopieringsrett til eget manuskript, men gir tidsskriftet varig rett til 1) å fremføre manuskriptet for offentligheten i den opprinnelig publiserte digitale form, og 2) å registreres og siteres som første publisering av manuskriptet.
Forfatteren må selv forvalte sine økonomiske kopieringsrettigheter overfor eventuell tredjepart.
Tidsskriftet gir ingen økonomisk eller annen kompensasjon for innsendte bidrag, medmindre det er gjort særskilt avtale om dette med forfatteren(e).
Tidsskriftet plikter å arkivere manuskriptet (inklusive metadata) i den opprinnelig publiserte digitale form, i minst ett dertil egnet åpent tilgjengelig langtidsarkiv for digitalt materiell, som for eksempel i de norske universitetenes institusjonsarkiv innen rammen av NORA-samarbeidet.
Lesere av tidsskriftet kan ta utskrift av de fremførte manuskriptene under samme betingelser som gjelder ved kopiering av fysiske eksemplar. Dette innebærer at masseframstilling av fysiske eksemplar, eller framstilling av eksemplar for kommersielle formål, ikke er tillatt uten etter avtale med forfatteren(e).