Design for Relations
Developing a methodology of mapping and designing in the city as an open, complex system
Sammendrag
The city, composed of heterogeneous relations, is an open complex system, beyond its physicality. Questioning analysis and design, a work-in-progress methodology of a generative mapping negotiating different kinds of design logics is presented. The methodology is composed of (1) data gathering; (2) investigating relations among data; and (3) testing with two cases elicited from Athens Center public space. The focus is on how such a relational-thinking methodology cultivates design logics through design­ing by analyzing; designing by defining frame(s); designing the program; designing as an interventional strategy in/through interdependencies; designing by intervening with territorial forces; and employing intra-parametric strategies. By enforcing emergence and management of complexities in diverse fields of potential application, the methodology negotiates the limits and the ways of design.
Keywords:
Systemic urban design, relational design, relational territorialities, relationally generated complexity; design methodology; open method; diagrammatic mapping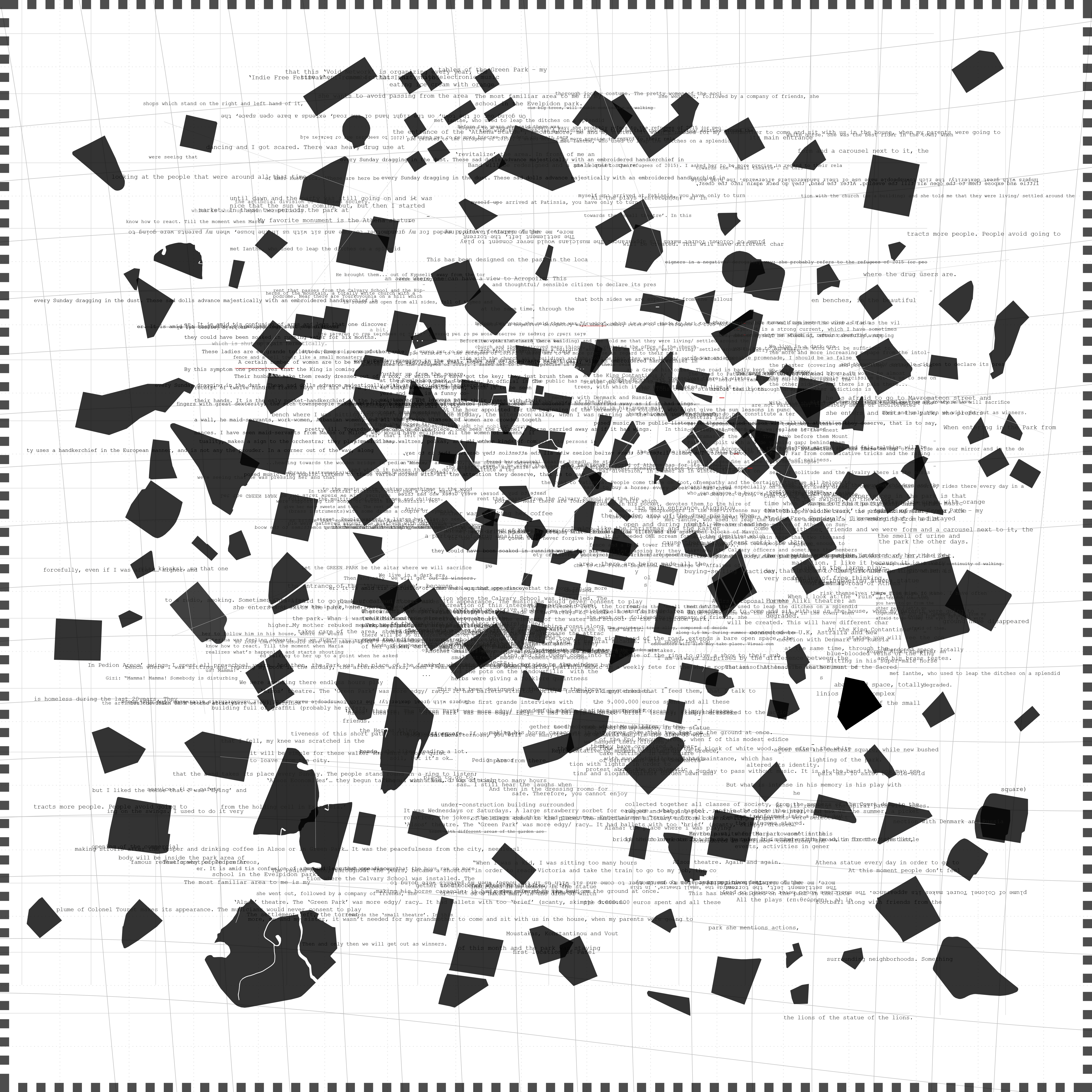 Nedlastinger
Hvordan referere
Stamatopoulou, A. . (2020). Design for Relations: Developing a methodology of mapping and designing in the city as an open, complex system. FormAkademisk - forskningstidsskrift for design og designdidaktikk, 13(4), Article 2. https://doi.org/10.7577/formakademisk.3379
Lisens
Opphavsrett 2020 Athina Stylianos Stamatopoulou
Dette verket er lisensiert under en Creative Commons Attribution-NoDerivatives 4.0 International Lisens.
Forfatteren(e) beholder sin opphavs- og kopieringsrett til eget manuskript, men gir tidsskriftet varig rett til 1) å fremføre manuskriptet for offentligheten i den opprinnelig publiserte digitale form, og 2) å registreres og siteres som første publisering av manuskriptet.
Forfatteren må selv forvalte sine økonomiske kopieringsrettigheter overfor eventuell tredjepart.
Tidsskriftet gir ingen økonomisk eller annen kompensasjon for innsendte bidrag, medmindre det er gjort særskilt avtale om dette med forfatteren(e).
Tidsskriftet plikter å arkivere manuskriptet (inklusive metadata) i den opprinnelig publiserte digitale form, i minst ett dertil egnet åpent tilgjengelig langtidsarkiv for digitalt materiell, som for eksempel i de norske universitetenes institusjonsarkiv innen rammen av NORA-samarbeidet.
Lesere av tidsskriftet kan ta utskrift av de fremførte manuskriptene under samme betingelser som gjelder ved kopiering av fysiske eksemplar. Dette innebærer at masseframstilling av fysiske eksemplar, eller framstilling av eksemplar for kommersielle formål, ikke er tillatt uten etter avtale med forfatteren(e).