Editorial. Conference proceedings of the 1st Biennial International Conference for the Craft Sciences – BICCS 2021
Sammendrag
The papers appearing in this issue comprise the proceedings of the 1st Biennial International Conference for the Craft Sciences, held online during 4–6 May 2021, initiated by the Craft Laboratory, affiliated at the Department of Conservation, University of Gothenburg, Sweden.
The Craft Laboratory was established in 2010 in cooperation with heritage organisations, craft enterprises and trade organisations, to empower craftspeople in the complex processes of making. The comprehensive agenda is to bring research into practice and involve craftspeople in the processes of inquiry. Among the operational tools are Master Classes provided for highly trained professional craftspeople in particular skills. Craft Scholarships are offered to craftspeople to investigate a problem or question in their practice, or develop ideas to improve methods or techniques. The site-specific workshop capacity in Mariestad allows craft researchers to implement research questions in practice and to perform full-scale tests in our masonry, carpentry and painting workshops, as well as in the timber building yard, greenhouses and gardens.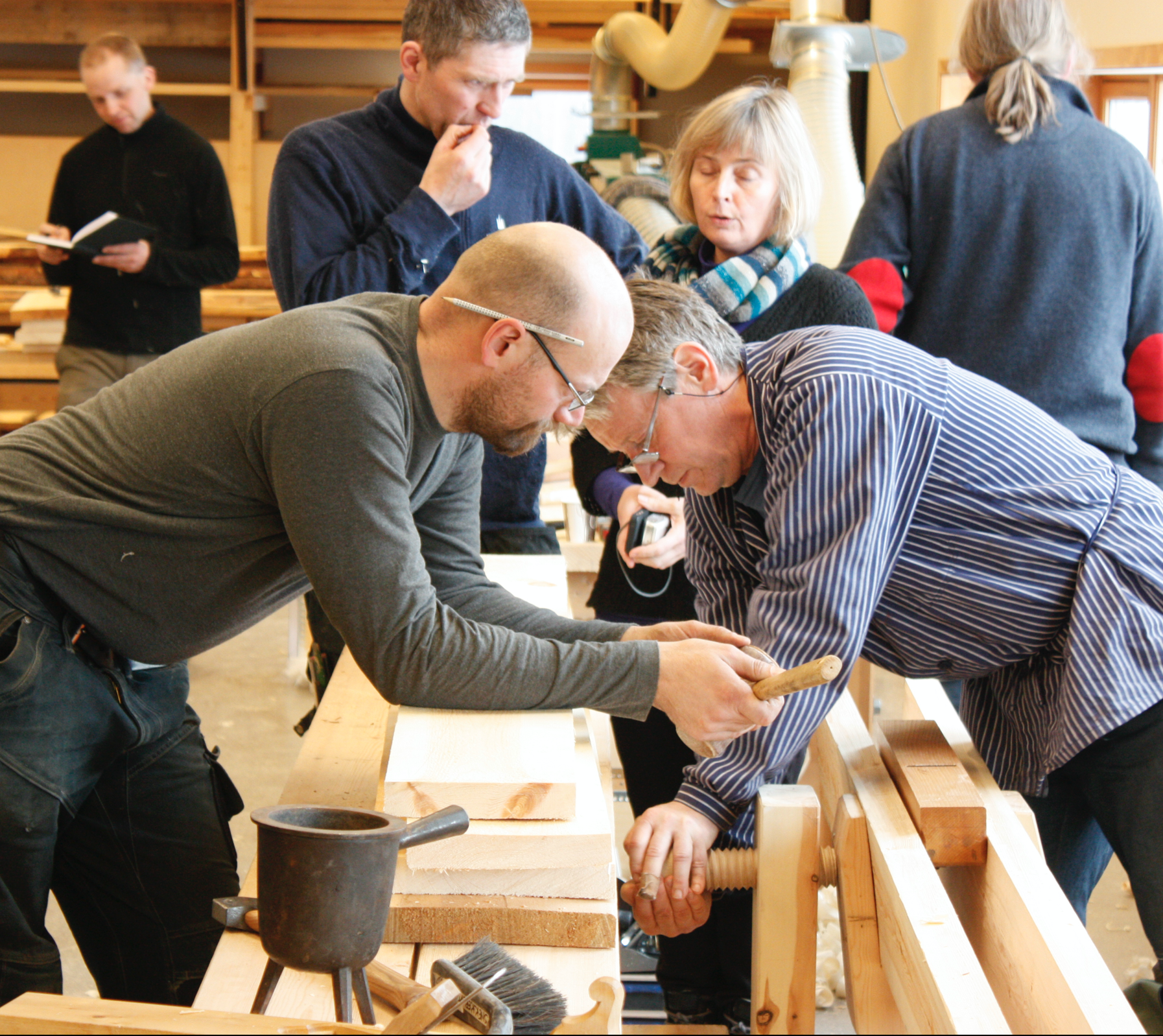 Nedlastinger
Hvordan referere
Groth, C., Westerlund, T., & Almevik, G. (2021). Editorial. Conference proceedings of the 1st Biennial International Conference for the Craft Sciences – BICCS 2021 . FormAkademisk , 14(2). https://doi.org/10.7577/formakademisk.4361
Lisens
Opphavsrett 2021 Camilla Groth, Tina Westerlund, Gunnar Almevik
Dette verket er lisensiert under Creative Commons Attribution-NoDerivatives 4.0 International License.
Forfatteren(e) beholder sin opphavs- og kopieringsrett til eget manuskript, men gir tidsskriftet varig rett til 1) å fremføre manuskriptet for offentligheten i den opprinnelig publiserte digitale form, og 2) å registreres og siteres som første publisering av manuskriptet.
Forfatteren må selv forvalte sine økonomiske kopieringsrettigheter overfor eventuell tredjepart.
Tidsskriftet gir ingen økonomisk eller annen kompensasjon for innsendte bidrag, medmindre det er gjort særskilt avtale om dette med forfatteren(e).
Tidsskriftet plikter å arkivere manuskriptet (inklusive metadata) i den opprinnelig publiserte digitale form, i minst ett dertil egnet åpent tilgjengelig langtidsarkiv for digitalt materiell, som for eksempel i de norske universitetenes institusjonsarkiv innen rammen av NORA-samarbeidet.
Lesere av tidsskriftet kan ta utskrift av de fremførte manuskriptene under samme betingelser som gjelder ved kopiering av fysiske eksemplar. Dette innebærer at masseframstilling av fysiske eksemplar, eller framstilling av eksemplar for kommersielle formål, ikke er tillatt uten etter avtale med forfatteren(e).