Interpreting archaeological boat material, the G1 boat of the Gokstad find
Emneord (Nøkkelord):
Waterlogged archaeological wood, viking age, model building, Boat building, 3-D materials, Gokstad find
Sammendrag
We will discuss the limitation of cardboard as a material for reconstruction models, and whether an alter­­native material could be helpful to overcome these limitations. We have experimented with 3D-print­ed plastic and ways to reduce the longitudinal high edge stiffness, to get around what we think is the main weakness using cardboard. The goal has been to open the possibilities of interpretation. The end result of the tests has been used to build a 1:5 reconstruction model, for our interpretation of the 10m boat from the Gokstad find (G1) from late 800's. We found that the use of 3D-printed plastic, with a designed internal weakness, gives us more longitudinal flexibility in the model. This flexibility opens up for interpretations that are less feasible when using cardboard.
Referanser
Andersen, E., Crumlin-Pedersen, O., Vadstrup, S. & Winner, M., (1997). Roar Ege. Skuldelev 3 skibet som arkæologisk eksperiment [Roar Ege. The Skuldelev 3 ship as an archaeological experiment]. Vikingskibshallen i Roskilde.
Bishoff, V. (2019). Rekonstruksjon af Osebergskipet [Reconstruction of the Oseberg ship][PhD thesis, Det Kongelige Danske Kunstakademis Skoler for Arkitektur, Design og Konservering]. https://adk.elsevierpure.com/da/publications/rekonstruktion-af-osebergskibet-form-konstruktion-og-funktion
Planke, T., & Stålegård, L. (2014). Barcode 6 fra vrak til rekonstruksjon. En utlegging av resultater og metoder [Barcode 6 from wreck to reconstruction. An exposition of results and methods]. In E.S. Koren & F. Kvalø (Eds.) Hundre år over og under vann. Kapitler om maritim historie og arkeologi i anledning. Norsk Maritimt Museums hundreårsjubileum [A hundred years above and below water. Chapters on maritime history and archeology on occasion. The Norwegian Maritime Museum's centenary]. Novus forlag. https://www.academia.edu/7828665/Barcode_6_fra_vrak_til_rekonstruksjon_En_utlegging_av_resultater_og_metoder_Planke_og_St%C3%A5leg%C3%A5rd
Planke, T., Øya, S. E., & Heide, E. (2022). The Third Gokstad Boat: The Documentation and Context of a Viking Age Boat. International Journal of Nautical Archaeology, 50(2). https://doi.org/10.1080/10572414.2021.2014720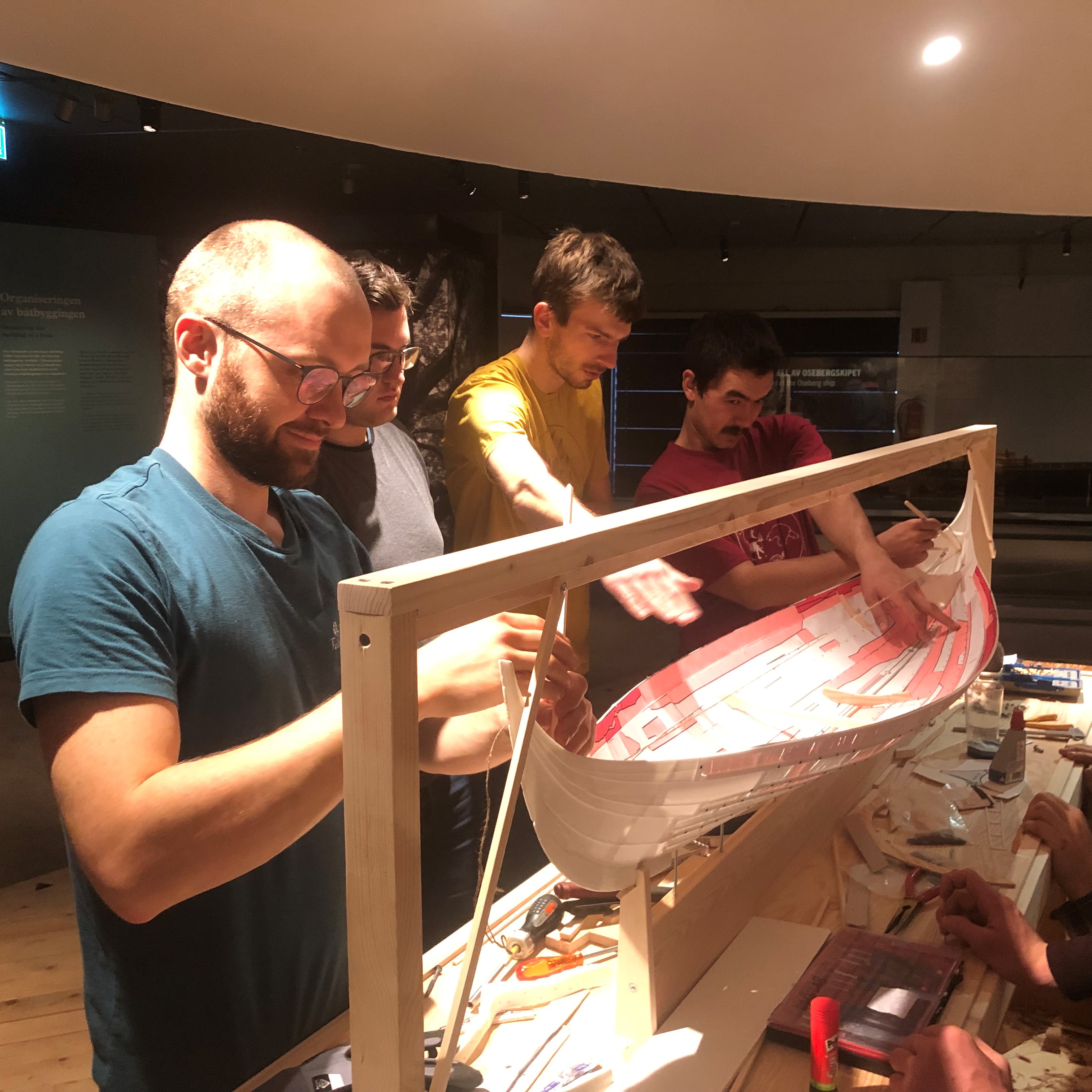 Nedlastinger
Hvordan referere
Øya, S. E., & Stålegård, L. (2023). Interpreting archaeological boat material, the G1 boat of the Gokstad find . FormAkademisk , 16(4). https://doi.org/10.7577/formakademisk.5485
Lisens
Opphavsrett 2023 Svein Erik Øya, Lars Stålegård
Dette verket er lisensiert under Creative Commons Attribution-NoDerivatives 4.0 International License.
Forfatteren(e) beholder sin opphavs- og kopieringsrett til eget manuskript, men gir tidsskriftet varig rett til 1) å fremføre manuskriptet for offentligheten i den opprinnelig publiserte digitale form, og 2) å registreres og siteres som første publisering av manuskriptet.
Forfatteren må selv forvalte sine økonomiske kopieringsrettigheter overfor eventuell tredjepart.
Tidsskriftet gir ingen økonomisk eller annen kompensasjon for innsendte bidrag, medmindre det er gjort særskilt avtale om dette med forfatteren(e).
Tidsskriftet plikter å arkivere manuskriptet (inklusive metadata) i den opprinnelig publiserte digitale form, i minst ett dertil egnet åpent tilgjengelig langtidsarkiv for digitalt materiell, som for eksempel i de norske universitetenes institusjonsarkiv innen rammen av NORA-samarbeidet.
Lesere av tidsskriftet kan ta utskrift av de fremførte manuskriptene under samme betingelser som gjelder ved kopiering av fysiske eksemplar. Dette innebærer at masseframstilling av fysiske eksemplar, eller framstilling av eksemplar for kommersielle formål, ikke er tillatt uten etter avtale med forfatteren(e).