Competing in Architecture. Crowdsourcing as a Research Tool
Emneord (Nøkkelord):
Crowdsourcing, architectural competitions, multidisciplinary designs, prefabrication for schools, competitions as research.
Sammendrag
Architectural competitions are powerful strategies for generating visual ideas for new futures. Academic research generates new knowledge based on rigorous investigations of informed propositions. This paper describes an unusual merging of a research process with a competition process using crowdsourcing to leverage knowledge. The Australian Research Council (ARC) is the pre-eminent funding body of academic research for universities across Australia. In 2010 a multidisciplinary academic team, with twelve industry partners including six education departments, successfully sought ARC research funding.  The application proposed an unprecedented strategy to include an open Ideas Competition in the middle year of a three-year research program as a form of crowdsourcing to leverage knowledge between academia and industry. The research project, entitled Future Proofing Schools, was focused on Australia's relocatable school buildings.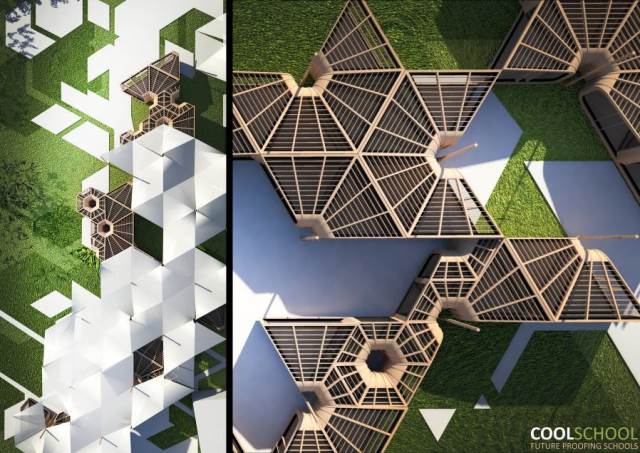 Nedlastinger
Hvordan referere
Newton, C., & Backhouse, S. (2013). Competing in Architecture. Crowdsourcing as a Research Tool. FormAkademisk, 6(4). https://doi.org/10.7577/formakademisk.746
Lisens
Forfatteren(e) beholder sin opphavs- og kopieringsrett til eget manuskript, men gir tidsskriftet varig rett til 1) å fremføre manuskriptet for offentligheten i den opprinnelig publiserte digitale form, og 2) å registreres og siteres som første publisering av manuskriptet.
Forfatteren må selv forvalte sine økonomiske kopieringsrettigheter overfor eventuell tredjepart.
Tidsskriftet gir ingen økonomisk eller annen kompensasjon for innsendte bidrag, medmindre det er gjort særskilt avtale om dette med forfatteren(e).
Tidsskriftet plikter å arkivere manuskriptet (inklusive metadata) i den opprinnelig publiserte digitale form, i minst ett dertil egnet åpent tilgjengelig langtidsarkiv for digitalt materiell, som for eksempel i de norske universitetenes institusjonsarkiv innen rammen av NORA-samarbeidet.
Lesere av tidsskriftet kan ta utskrift av de fremførte manuskriptene under samme betingelser som gjelder ved kopiering av fysiske eksemplar. Dette innebærer at masseframstilling av fysiske eksemplar, eller framstilling av eksemplar for kommersielle formål, ikke er tillatt uten etter avtale med forfatteren(e).