The Premises of the Event. Are architectural competitions incubators for events?
Emneord (Nøkkelord):
Competition, Programme, Jury, Client, Event, Grande Arche of La Défense, Lloyd's of London
Sammendrag
Around 1980, two important competitions were launched on both sides of the Channel. One led to the Grande Arche in La Défense (Johann Otto von Spreckelsen, 1982–1989) and the other to the Lloyd's building of London (Richard Rogers Partnership, 1977–1986). Recalling the history of these two projects, we will try, in this article, to show how the programmes, their formulation, the methods used and, above all, the culture of the various actors influenced both the decisions and the built results. At the end of the paper, we propose to see these buildings as events. Based on the analysis of these competitions, we will show that these buildings can then be considered as belonging to two different categories – historical and spatial event – that we will define.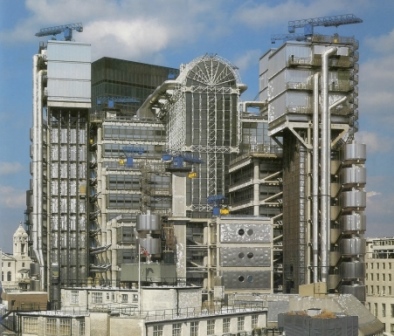 Nedlastinger
Hvordan referere
Lenne, L. (2013). The Premises of the Event. Are architectural competitions incubators for events?. FormAkademisk, 6(4). https://doi.org/10.7577/formakademisk.758
Lisens
Forfatteren(e) beholder sin opphavs- og kopieringsrett til eget manuskript, men gir tidsskriftet varig rett til 1) å fremføre manuskriptet for offentligheten i den opprinnelig publiserte digitale form, og 2) å registreres og siteres som første publisering av manuskriptet.
Forfatteren må selv forvalte sine økonomiske kopieringsrettigheter overfor eventuell tredjepart.
Tidsskriftet gir ingen økonomisk eller annen kompensasjon for innsendte bidrag, medmindre det er gjort særskilt avtale om dette med forfatteren(e).
Tidsskriftet plikter å arkivere manuskriptet (inklusive metadata) i den opprinnelig publiserte digitale form, i minst ett dertil egnet åpent tilgjengelig langtidsarkiv for digitalt materiell, som for eksempel i de norske universitetenes institusjonsarkiv innen rammen av NORA-samarbeidet.
Lesere av tidsskriftet kan ta utskrift av de fremførte manuskriptene under samme betingelser som gjelder ved kopiering av fysiske eksemplar. Dette innebærer at masseframstilling av fysiske eksemplar, eller framstilling av eksemplar for kommersielle formål, ikke er tillatt uten etter avtale med forfatteren(e).