See me! A Discussion on the Quality in Performing Arts for Children Based on a Performative Approach
Sammendrag
In this article, the writer discusses and analyses what happens to our evaluation of quality in performing arts for children when we move from the notion of art as an object to art as an event. Erika Fischer-Lichte´s theory on the so-called performative turn in the arts and more specifically, the term the feedback loop, constitutes the article´s theoretical backdrop. Two audience-related episodes, respectively the dance performance BZz BZz-DADA dA bee by ICB Productions (3 - 6 year olds) and the theatre performance Thought Lab by Cirka Teater (for 6 year olds and above), serve as starting points for the theoretical discussion. By adopting Siemke Böhnisch's performative approach to performance analysis, focusing on the terms henvendthet (directed-ness, the actors´ and spectators´ mutual turning to the other) and kontakt (connection) in relations to the audience, the writer makes it possible to show a dissonance (and its reverse) between the performers and the audience in the two respective performances. The term dissonance describes moments of unintended breaks in communication, moments of which the performers are most likely unaware. These moments however become apparent when the audience´s reactions are included in the analysis.
The author concludes that by deferring to a performative perspective, we become almost obliged to consider the child audience as qualified judges of quality, as opposed to allowing ourselves to dismiss their interactions as either noise or enthusiasm. Such a perspective is important not only for how we see and evaluate performing arts for children, but also for how artists must think when producing performances for this audience.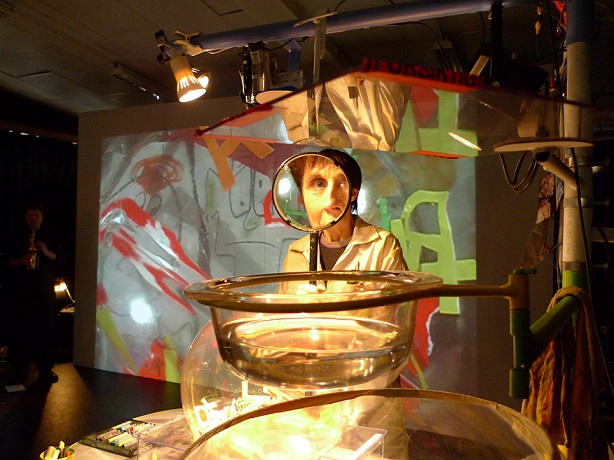 Nedlastinger
Hvordan referere
Nagel, L. (2013). See me! A Discussion on the Quality in Performing Arts for Children Based on a Performative Approach. Nordic Journal of Art and Research, 2(2). https://doi.org/10.7577/if.v2i2.734
Lisens
Forfattere som publiserer med dette tidsskriftet må være enige i følgende vilkår:
a) Forfattere beholder opphavsrett, men gir tidsskriftet rett til første publikasjon med arbeidet, samtidig som artikkelen er lisensiert under en Creative Commons Attribution-lisens som tillater andre å dele arbeidet med en anerkjennelse og referanse til forfatterskap og første publikasjon i dette tidsskriftet.
b) Forfattere må ikke inngå separate, ytterligere kontraktsmessige ordninger for eksklusiv distribusjon av artikkelens publiserte versjon av arbeidet (for eksempel legge det til et institusjonelt arkiv eller publisere det i en fagbok), uten referanse en anerkjennelse av hvor artikkelen først ble publisert. Dette gjelder for eksempel artikler som publiseres i Nordisk Barnehageforskning og som senere blir del av et doktorgradsarbeid. Da er det viktig å ha tydelige referanser til hvor og når artikkelen er publisert første gang.
c). Forfattere kan ikke legge inn sine arbeid på nettet eller publisere dem i en doktoravhandling (for eksempel i institusjonelle arkiv eller på en hjemmeside) før eller under innsendings- og fagfellevurderingsprosessen, da dette kan skape uorden i referansesystemet til artikkelen.