Guest editorial - Networked collaboration, sharing and response
Abstract
 This issue of Seminar.net contains three articles that were written in connection with a Norwegian e-learning conference titled "Networked collaboration, sharing and response". The conference was held in Mars 2008 in Trondheim, and the presentations from the conference is available (in norwegian language) at
http://www.nvu.no.
Networked collaboration was chosen as a theme because collaboration is important to achieve learning, according to the social-constructivistic pedagogy that has a strong standing in Norway, but how should this occur on the net? Sharing of content, as in digital learning resources, is a phenomenon with increasing popularity as described in the OECD-report "Giving Knowledge for Free". But to achieve reuse of content, not only publishing it, it is important with a networked community where the plethora of information can be sorted with relevance to specific topics. Response is about guiding, coaching and tutoring. In what ways may resources and tools be used to move in the direction of solving Bloom's two sigma problem/challenge?
The first article, by Morten Flate Paulsen, shows how cooperative learning can be implemented successfully so that students have optimal individual freedom within online learning communities. The second article, by Carl F. Dons, shows how student teachers can be prepared to deal with pupils who have a wide range of experiences of the digital world. The third and last article, by Kristin Dale, is sharing experiences with multiple choice-tests to give midterm responses to students. In addition, this issue has a commentary article by Rune Krumsvik discussing the need to develop new practices for teachers and students on the background of the digital developments.

The conference and articles covers three big themes. It may be difficult to find more important issues, apart from finding money and time to support its development.
Olav Skundberg, guest editor
Associate professor
Sør-Trøndelag University College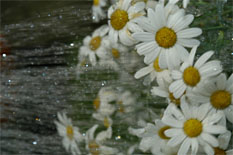 How to Cite
Skundberg, O. (2008). Guest editorial - Networked collaboration, sharing and response. Seminar.net, 4(2). https://doi.org/10.7577/seminar.2483
License
Copyright (c) 2017 Olav Skundberg
This work is licensed under a Creative Commons Attribution 4.0 International License.
Seminar.net is a fully open access journal, which means that all articles are available on the internet to all users immediately upon publication. Non-commercial use and distribution in any medium is permitted, provided the author and the journal are properly credited. The journal allow reuse and remixing of content in accordance with a Creative Commons license CC BY
The journal allows the author(s) to hold the copyright without restrictions.
The journal allows the author(s) to retain publishing rights without restrictions.
Seminar.net does not charge authors for publishing with us.