Integrating Sensitizing Labs in an Educational Design Process for Haptic Interaction
Emneord (Nøkkelord):
vibrotactile, material, tactile, embodied study, deafblindness
Sammendrag
New design methods for educating designers are needed to adapt the attributes of haptic interaction to fit the embodied experience of the users. This paper presents educationally framed aesthetic sensitizing labs: 1) a material-lab exploring the tactile and haptic structures of materials, 2) a vibrotactile-lab exploring actuators directly on the body and 3) a combined materials- and vibrotactile-lab embedded in materials. These labs were integrated in a design course that supports a non-linear design process for embodied explorative and experimental activities that feed into an emerging gestalt. A co-design process was developed in collaboration with researchers and users who developed positioning and communications systems for people with deafblindness. Conclusion: the labs helped to discern attributes of haptic interactions which supported designing scenarios and prototypes showing novel ways to understand and shape haptic interaction.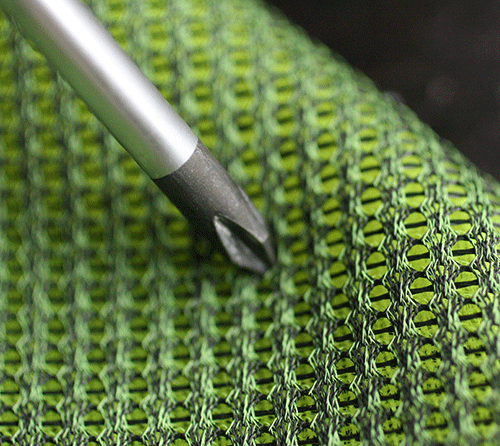 Nedlastinger
Hvordan referere
Akner-Koler, C., & Ranjbar, P. (2016). Integrating Sensitizing Labs in an Educational Design Process for Haptic Interaction. FormAkademisk , 9(2). https://doi.org/10.7577/formakademisk.1269
Lisens
Forfatteren(e) beholder sin opphavs- og kopieringsrett til eget manuskript, men gir tidsskriftet varig rett til 1) å fremføre manuskriptet for offentligheten i den opprinnelig publiserte digitale form, og 2) å registreres og siteres som første publisering av manuskriptet.
Forfatteren må selv forvalte sine økonomiske kopieringsrettigheter overfor eventuell tredjepart.
Tidsskriftet gir ingen økonomisk eller annen kompensasjon for innsendte bidrag, medmindre det er gjort særskilt avtale om dette med forfatteren(e).
Tidsskriftet plikter å arkivere manuskriptet (inklusive metadata) i den opprinnelig publiserte digitale form, i minst ett dertil egnet åpent tilgjengelig langtidsarkiv for digitalt materiell, som for eksempel i de norske universitetenes institusjonsarkiv innen rammen av NORA-samarbeidet.
Lesere av tidsskriftet kan ta utskrift av de fremførte manuskriptene under samme betingelser som gjelder ved kopiering av fysiske eksemplar. Dette innebærer at masseframstilling av fysiske eksemplar, eller framstilling av eksemplar for kommersielle formål, ikke er tillatt uten etter avtale med forfatteren(e).