Minicities in suburbia – A model for urban sustainability?
Emneord (Nøkkelord):
Minicities, suburbia, transport node, sustainability
Sammendrag
In the 1970s it was argued that suburban centres in the US had developed into "minicities", offering a wide range of possibilities for consumption, cultural events and a sense of the urban. In this article we explore to which extent this description of minicities may be valid in two cases in the suburban hinterland of Oslo. We further discuss whether the "urbanization" of these suburban centres may contribute to a more sustainable urban development, with respect to everyday travel. We conclude that the growth of these minicities may reduce car travel, either because of their excellent public transport connection to the (big) city centre and other nodes in the increasingly decentralized urban region, or because they may serve as a substitute for the city centre. However, an empirical investigation of the role of minicities must be based on a deeper understanding of the social and cultural processes that guide the everyday life of today's sub­urbanites.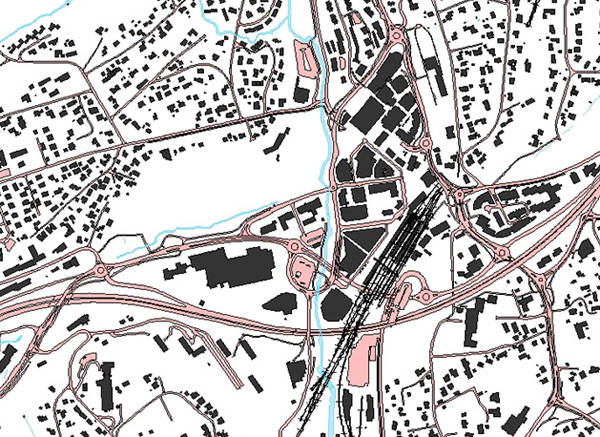 Nedlastinger
Hvordan referere
Røe, P. G., & Saglie, I.-L. (2011). Minicities in suburbia – A model for urban sustainability?. FormAkademisk - forskningstidsskrift for design og designdidaktikk, 4(2). https://doi.org/10.7577/formakademisk.200
Lisens
Forfatteren(e) beholder sin opphavs- og kopieringsrett til eget manuskript, men gir tidsskriftet varig rett til 1) å fremføre manuskriptet for offentligheten i den opprinnelig publiserte digitale form, og 2) å registreres og siteres som første publisering av manuskriptet.
Forfatteren må selv forvalte sine økonomiske kopieringsrettigheter overfor eventuell tredjepart.
Tidsskriftet gir ingen økonomisk eller annen kompensasjon for innsendte bidrag, medmindre det er gjort særskilt avtale om dette med forfatteren(e).
Tidsskriftet plikter å arkivere manuskriptet (inklusive metadata) i den opprinnelig publiserte digitale form, i minst ett dertil egnet åpent tilgjengelig langtidsarkiv for digitalt materiell, som for eksempel i de norske universitetenes institusjonsarkiv innen rammen av NORA-samarbeidet.
Lesere av tidsskriftet kan ta utskrift av de fremførte manuskriptene under samme betingelser som gjelder ved kopiering av fysiske eksemplar. Dette innebærer at masseframstilling av fysiske eksemplar, eller framstilling av eksemplar for kommersielle formål, ikke er tillatt uten etter avtale med forfatteren(e).