Integrative Systems of Production
A framework and model for designers, based on ecosystem metabolisms and functions
Sammendrag
Different branches of design are shifting from a primary focus on artefacts as ends to concentrating on means (e.g. forms of production), with ends encompassing larger societal goals. Concurrently, humanity is facing an increasingly carbon-and-freshwater-constrained world, combined with escalating realities of climate change and ecosystem degradation; thus, our means of production must evolve. An integrative framework and model has been developed to support designers (and other stakeholders) working on regenerative systems of production. The model integrates synergistic, circular, cascading and aggregate efficiency design systems based on ecosystem concepts, as well as regenerative agriculture, the bioeconomy and the (technical) circular economy. With this integrative approach, stakeholders may develop more productive, regenerative synergies and hybrid activities that produce zero waste. The model can be applied at the micro-, meso- and macro-scales.
Keywords:
Systemic design, ecological design, biomimetics, circular economy, regenerative agriculture.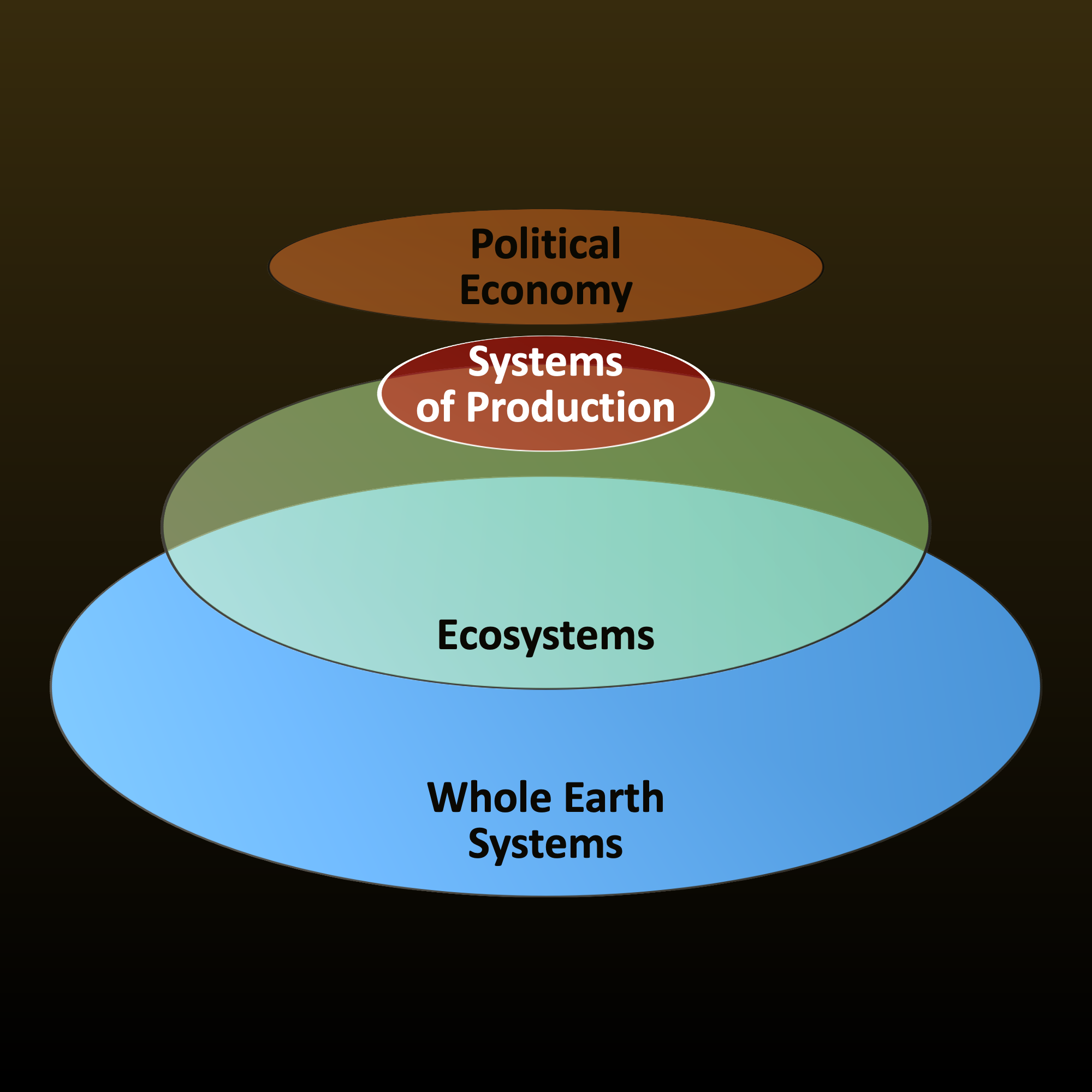 Nedlastinger
Hvordan referere
Snow, T. (2020). Integrative Systems of Production: A framework and model for designers, based on ecosystem metabolisms and functions. FormAkademisk - forskningstidsskrift for design og designdidaktikk, 13(4), Article 5. https://doi.org/10.7577/formakademisk.3791
Lisens
Opphavsrett 2020 Tom Snow
Dette verket er lisensiert under en Creative Commons Attribution-NoDerivatives 4.0 International Lisens.
Forfatteren(e) beholder sin opphavs- og kopieringsrett til eget manuskript, men gir tidsskriftet varig rett til 1) å fremføre manuskriptet for offentligheten i den opprinnelig publiserte digitale form, og 2) å registreres og siteres som første publisering av manuskriptet.
Forfatteren må selv forvalte sine økonomiske kopieringsrettigheter overfor eventuell tredjepart.
Tidsskriftet gir ingen økonomisk eller annen kompensasjon for innsendte bidrag, medmindre det er gjort særskilt avtale om dette med forfatteren(e).
Tidsskriftet plikter å arkivere manuskriptet (inklusive metadata) i den opprinnelig publiserte digitale form, i minst ett dertil egnet åpent tilgjengelig langtidsarkiv for digitalt materiell, som for eksempel i de norske universitetenes institusjonsarkiv innen rammen av NORA-samarbeidet.
Lesere av tidsskriftet kan ta utskrift av de fremførte manuskriptene under samme betingelser som gjelder ved kopiering av fysiske eksemplar. Dette innebærer at masseframstilling av fysiske eksemplar, eller framstilling av eksemplar for kommersielle formål, ikke er tillatt uten etter avtale med forfatteren(e).