E-textiles: An interdisciplinary approach
Problem solving in an educational context
Emneord (Nøkkelord):
E-textiles, problem solving, sustainable thinking, interdisciplinarity, art and design education
Sammendrag
This article aims to shed light on e-textiles as a fusion of different skills. The empirical starting point is a workshop on e-textiles offered to a group of teachers attending a continuing education course in art and design. The study adopts self-ethnography. Using anonymous reflection notes from the workshop, the article discusses e-textiles as an arena to enhance problem solving through practical explorational work. This involves interdisciplinarity, crafting skills and computational thinking. Focusing on two categories, namely I) material knowledge and sustainability and II) electronics knowledge and interdisciplinarity, this study shows that time is an important factor when exploring e-textiles in an educational context. In e-textiles, crafting, circuitry, programming and sustainable thinking can be combined in an interdisciplinary and productive mash-up encouraging problem solving.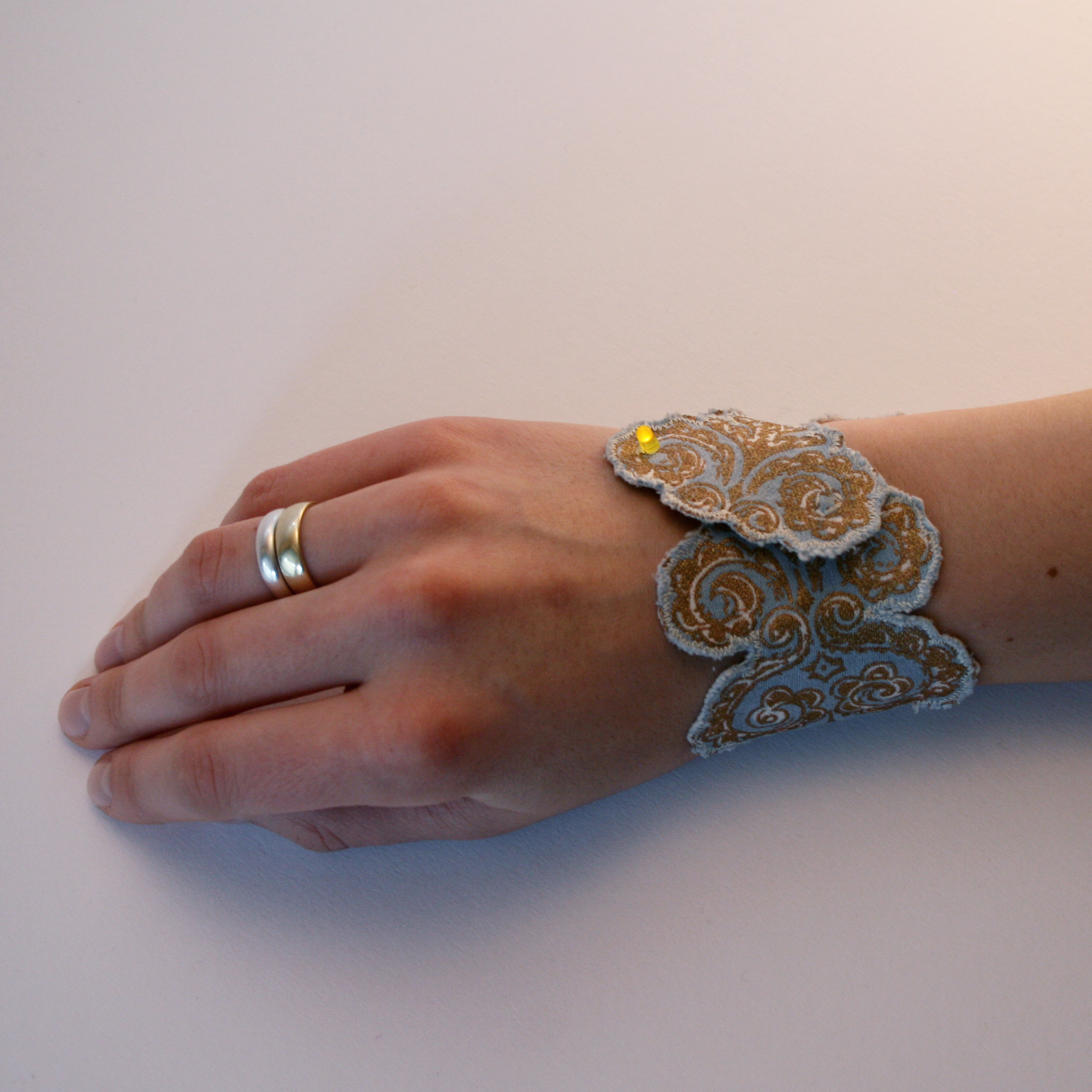 Nedlastinger
Hvordan referere
Strand, K. S., Haakonsen, P. ., & Fauske, L. B. (2020). E-textiles: An interdisciplinary approach: Problem solving in an educational context. FormAkademisk - forskningstidsskrift for design og designdidaktikk, 13(6). https://doi.org/10.7577/formakademisk.3872
Lisens
Opphavsrett 2020 Kari Saasen Strand, Peter Haakonsen, Laila Belinda Fauske
Dette verket er lisensiert under en Creative Commons Attribution-NoDerivatives 4.0 International Lisens.
Forfatteren(e) beholder sin opphavs- og kopieringsrett til eget manuskript, men gir tidsskriftet varig rett til 1) å fremføre manuskriptet for offentligheten i den opprinnelig publiserte digitale form, og 2) å registreres og siteres som første publisering av manuskriptet.
Forfatteren må selv forvalte sine økonomiske kopieringsrettigheter overfor eventuell tredjepart.
Tidsskriftet gir ingen økonomisk eller annen kompensasjon for innsendte bidrag, medmindre det er gjort særskilt avtale om dette med forfatteren(e).
Tidsskriftet plikter å arkivere manuskriptet (inklusive metadata) i den opprinnelig publiserte digitale form, i minst ett dertil egnet åpent tilgjengelig langtidsarkiv for digitalt materiell, som for eksempel i de norske universitetenes institusjonsarkiv innen rammen av NORA-samarbeidet.
Lesere av tidsskriftet kan ta utskrift av de fremførte manuskriptene under samme betingelser som gjelder ved kopiering av fysiske eksemplar. Dette innebærer at masseframstilling av fysiske eksemplar, eller framstilling av eksemplar for kommersielle formål, ikke er tillatt uten etter avtale med forfatteren(e).