Aarup 1960 and the poetics of materials
Emneord (Nøkkelord):
materials, modernism, post-modernism, meaning, arts based
Sammendrag
All design has its own conditional modes of expression; however, these are realised through the maker's sense of the possibilities of materiality. This essay was inspired by a reclaimed piece of 1960s furniture designed in the modernist idiom, and is based upon autobiographical experiences, original works from own and contemporary aesthetic practices, and associated thoughts in the present. A completely new artistic expression was developed, which questioned the strict, use-defined style ideals and let shape reveal other values and statements than function. The intention of this essay is to put into words some of the cognitive processes in which creativity, critical reflection and the senses' experience-based insights may bring up something new. In creative work, the goal is not to reach a single result; every little discovery made by examining something specific could open up new worlds.
Referanser
Andersson, D. T. (2001). Tingenes taushet, tingenes tale [The silence of things, the speech of things]. Solum.
Austring, B. D. & Sørensen, M. (2006). Æstetik og læring: grundbog om æstetiske læreprocesser [Aesthetics and learning: primer on aesthetic learning processes]. Reitzel.
Eliassen, K. O. (2008). Tingenes tale. Epistemologi, estetikk og eksistens hos Michel Foucault [The speech of things. Epistemology, aesthetics and existence in Michel Foucault]. Norsk filosofisk tidsskrift, 43(4), 272-283. https://doi.org/10.18261/ISSN1504-2901-2008-04-02
Landro, J. H. (2016). Bård Breivik om Bård Breivik. In J. Veiteberg & R. Leppiniemi (Eds.), Bård Breivik. I'd love the key to the master lock (Vol. I). Fagbokforlaget.
Liv Mildrid Gjernes. (2019). In Store norske leksikon [The large Norwegian encyclopedia]. Retrieved November 6, 2019 from https://snl.no/Liv_Mildrid_Gjernes.
Loos, A. (1908). Ornament und Verbrechen [Ornament and crime]. https://de.wikisource.org/wiki/Ornament_und_Verbrechen
May, R. (1975). The courage to create. Norton.
Norberg-Schulz, C. (1996). Stedskunst [The art of making places]. Gyldendal.
Siesing, A. (2015). Svenska möbler: folkhemsform i ull, jakaranda, furu och bok 1949-1970 [Swedish furniture: folk home form in wool, jacaranda, pine and beech 1949-1970]. Bokförlaget Atlantis.
Svendsen, L. F. H. (2000). Kunst: en begrepsavvikling [Art: a concept settlement]. Universitetsforlaget.
Veiteberg, J. (2004). Barbariske tendensar [Barbaric tendencies]. Syn og segn, (1), 77-81.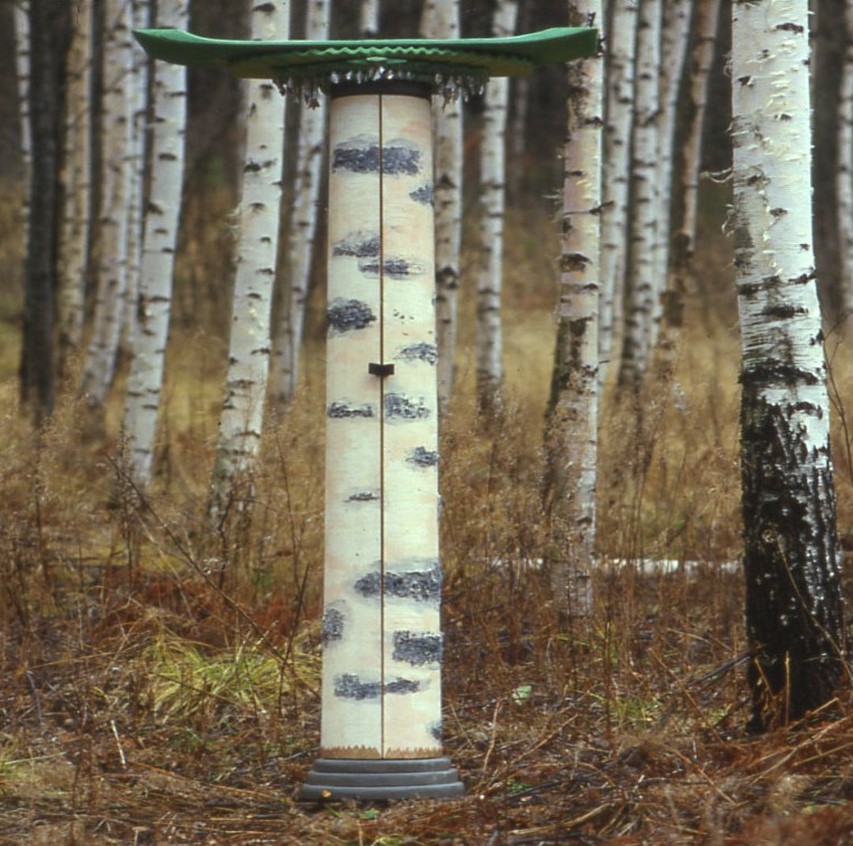 Nedlastinger
Hvordan referere
Gjernes, L. M. . (2021). Aarup 1960 and the poetics of materials. FormAkademisk , 14(4). https://doi.org/10.7577/formakademisk.4638
Lisens
Opphavsrett 2021 Liv Mildrid Gjernes
Dette verket er lisensiert under Creative Commons Attribution-NoDerivatives 4.0 International License.
Forfatteren(e) beholder sin opphavs- og kopieringsrett til eget manuskript, men gir tidsskriftet varig rett til 1) å fremføre manuskriptet for offentligheten i den opprinnelig publiserte digitale form, og 2) å registreres og siteres som første publisering av manuskriptet.
Forfatteren må selv forvalte sine økonomiske kopieringsrettigheter overfor eventuell tredjepart.
Tidsskriftet gir ingen økonomisk eller annen kompensasjon for innsendte bidrag, medmindre det er gjort særskilt avtale om dette med forfatteren(e).
Tidsskriftet plikter å arkivere manuskriptet (inklusive metadata) i den opprinnelig publiserte digitale form, i minst ett dertil egnet åpent tilgjengelig langtidsarkiv for digitalt materiell, som for eksempel i de norske universitetenes institusjonsarkiv innen rammen av NORA-samarbeidet.
Lesere av tidsskriftet kan ta utskrift av de fremførte manuskriptene under samme betingelser som gjelder ved kopiering av fysiske eksemplar. Dette innebærer at masseframstilling av fysiske eksemplar, eller framstilling av eksemplar for kommersielle formål, ikke er tillatt uten etter avtale med forfatteren(e).