Collaborative Making
Storytelling, Saving Skills and Preserving Memories
Emneord (Nøkkelord):
craft, collaboration, artefacts, making, storytelling
Sammendrag
The purpose of this paper is to understand how collaborative making is used as not only a means of production, but an exercise in storytelling. Through dialogue between craftspeople, skills are developed, shared, and maintained. Craft practice is communicated, and memories are preserved. This paper explores how, through a case study of producing an artefact from start to finish, collaborative making leads to creating more than just an object, but also a connection between all involved. 'Watch' is part of a wider doctoral study in which nine artefacts were made from collected stories of lost love and then through encounters with several craftspeople. The paper considers the relationships between crafts­people and how we work together to develop hybrid skills by utilising traditional practice to create new ways of crafting.
Referanser
Appignanesi, L. (2011). All About Love - Anatomy of an Unruly Emotion. Virago Press.
Benjamin, W. (1999). Illuminations. Pimlico.
Creswell, J. & Creswell, J. (2018). Research Design: Qualitative, Quantitative, and Mixed Methods Approaches (5th ed.). SAGE Publications.
Dormer, P. (1994). The Art of the Maker. Thames and Hudson.
Frayling, C. (2011). On Craftsmanship: Towards a new Bauhaus. Oberon.
Korn, P. (2015). Why we make things and why it matters. Square Peg.
Pink, S. (2015). Doing Sensory Ethnography. (2nd ed.). SAGE Publications. https://doi.org/10.4135/9781473917057
Sennett, R. (2008). The Craftsman. Penguin.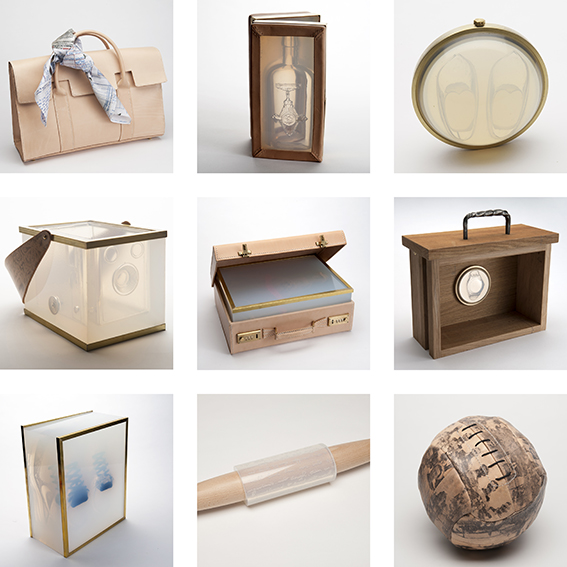 Nedlastinger
Hvordan referere
Goldthorpe, C. M. (2023). Collaborative Making: Storytelling, Saving Skills and Preserving Memories . FormAkademisk , 16(4). https://doi.org/10.7577/formakademisk.5349
Lisens
Opphavsrett 2023 Charlotte Mary Goldthorpe
Dette verket er lisensiert under Creative Commons Attribution-NoDerivatives 4.0 International License.
Forfatteren(e) beholder sin opphavs- og kopieringsrett til eget manuskript, men gir tidsskriftet varig rett til 1) å fremføre manuskriptet for offentligheten i den opprinnelig publiserte digitale form, og 2) å registreres og siteres som første publisering av manuskriptet.
Forfatteren må selv forvalte sine økonomiske kopieringsrettigheter overfor eventuell tredjepart.
Tidsskriftet gir ingen økonomisk eller annen kompensasjon for innsendte bidrag, medmindre det er gjort særskilt avtale om dette med forfatteren(e).
Tidsskriftet plikter å arkivere manuskriptet (inklusive metadata) i den opprinnelig publiserte digitale form, i minst ett dertil egnet åpent tilgjengelig langtidsarkiv for digitalt materiell, som for eksempel i de norske universitetenes institusjonsarkiv innen rammen av NORA-samarbeidet.
Lesere av tidsskriftet kan ta utskrift av de fremførte manuskriptene under samme betingelser som gjelder ved kopiering av fysiske eksemplar. Dette innebærer at masseframstilling av fysiske eksemplar, eller framstilling av eksemplar for kommersielle formål, ikke er tillatt uten etter avtale med forfatteren(e).