Before and after Lightfoot/León. Using rich pictures to illustrate an educational journey through the world of opera and ballet
Emneord (Nøkkelord):
rich pictures, collaborative drawing, sociocultural approach to learning, transformation, opera, ballet
Sammendrag
In this article, we describe part of an action research project carried out during a classroom-based art course at a higher education institution. We gave the students themed collaborative drawing assignments, with the purpose of achieving a rich picture of what they associated with the notion of "going to the opera". They completed assignments before and after attending a guided tour and a ballet performance at a famous opera house. We aimed to address two main research questions: a) How can the students' understanding of opera and ballet develop through their experience of a ballet performance? and b) How can drawing activities in the classroom support collaborative learning and the students' personal development? The data gathered involved three main elements: 1) the rich pictures themselves, 2) the teachers' observations of the students and 3) the students' reflections on the process. The study points towards a significant transformation of the students' representation of the concept of opera, as illustrated in their drawings. We discuss how the students' drawings may reflect their development in terms of attitude and their newly acquired knowledge of an artistic genre they knew little about, and suggest new avenues for further research.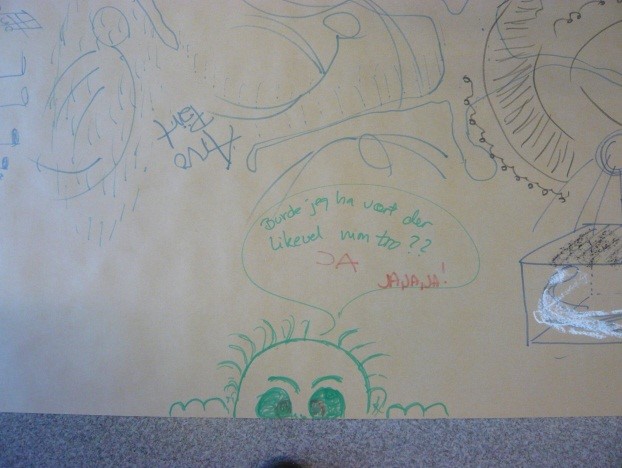 Nedlastinger
Hvordan referere
Habib, L., & Juell, E. (2014). Before and after Lightfoot/León. Using rich pictures to illustrate an educational journey through the world of opera and ballet. FormAkademisk , 7(5). https://doi.org/10.7577/formakademisk.679
Lisens
Forfatteren(e) beholder sin opphavs- og kopieringsrett til eget manuskript, men gir tidsskriftet varig rett til 1) å fremføre manuskriptet for offentligheten i den opprinnelig publiserte digitale form, og 2) å registreres og siteres som første publisering av manuskriptet.
Forfatteren må selv forvalte sine økonomiske kopieringsrettigheter overfor eventuell tredjepart.
Tidsskriftet gir ingen økonomisk eller annen kompensasjon for innsendte bidrag, medmindre det er gjort særskilt avtale om dette med forfatteren(e).
Tidsskriftet plikter å arkivere manuskriptet (inklusive metadata) i den opprinnelig publiserte digitale form, i minst ett dertil egnet åpent tilgjengelig langtidsarkiv for digitalt materiell, som for eksempel i de norske universitetenes institusjonsarkiv innen rammen av NORA-samarbeidet.
Lesere av tidsskriftet kan ta utskrift av de fremførte manuskriptene under samme betingelser som gjelder ved kopiering av fysiske eksemplar. Dette innebærer at masseframstilling av fysiske eksemplar, eller framstilling av eksemplar for kommersielle formål, ikke er tillatt uten etter avtale med forfatteren(e).