Integrating Systems Thinking and Storytelling
Emneord (Nøkkelord):
design, systems thinking, storytelling, conflict, diagnosis, wicked problems
Sammendrag
This paper explores the role of design in conflict resolution when doing so means balancing burdened pasts with present uncertainties. To prove its relevance in today's complex problem spaces, design cannot remain stagnant; it must evolve alongside the pace of development. Designing within complexity is unprecedented. Yet, design can define structures that guide an understanding of this complexity. The methodology and case study described in this paper explore how systems thinking, storytelling and grounded theory can contribute to this understanding. The methodology aims to combine subjective perspectives with systemic analyses to create a collective narrative that reveals the multitude of individual understandings of conflicts. Ultimately, this methodology does not attempt to resolve conflict; instead, it  aims to provide an in-depth diagnosis of a wicked problem and question the role of design therein.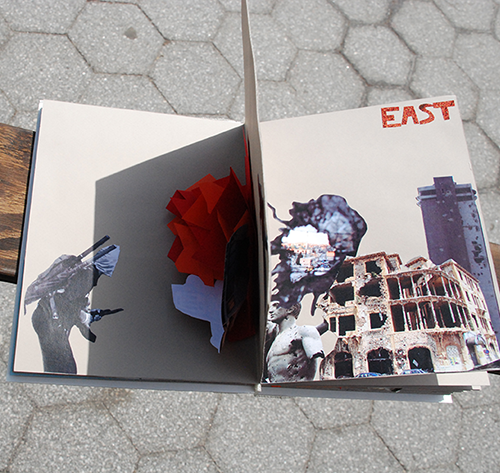 Nedlastinger
Ytterligere filer
Hvordan referere
Ollove, M., & Lteif, D. (2017). Integrating Systems Thinking and Storytelling. FormAkademisk, 10(1). https://doi.org/10.7577/formakademisk.874
Lisens
Forfatteren(e) beholder sin opphavs- og kopieringsrett til eget manuskript, men gir tidsskriftet varig rett til 1) å fremføre manuskriptet for offentligheten i den opprinnelig publiserte digitale form, og 2) å registreres og siteres som første publisering av manuskriptet.
Forfatteren må selv forvalte sine økonomiske kopieringsrettigheter overfor eventuell tredjepart.
Tidsskriftet gir ingen økonomisk eller annen kompensasjon for innsendte bidrag, medmindre det er gjort særskilt avtale om dette med forfatteren(e).
Tidsskriftet plikter å arkivere manuskriptet (inklusive metadata) i den opprinnelig publiserte digitale form, i minst ett dertil egnet åpent tilgjengelig langtidsarkiv for digitalt materiell, som for eksempel i de norske universitetenes institusjonsarkiv innen rammen av NORA-samarbeidet.
Lesere av tidsskriftet kan ta utskrift av de fremførte manuskriptene under samme betingelser som gjelder ved kopiering av fysiske eksemplar. Dette innebærer at masseframstilling av fysiske eksemplar, eller framstilling av eksemplar for kommersielle formål, ikke er tillatt uten etter avtale med forfatteren(e).