Preparing design students for strategic design
Emneord (Nøkkelord):
Strategic design, visual mapping, concept development, user participation, design education
Sammendrag
This paper deals with how the visual approach from a design process can help inform companies about future opportunities at a strategic level. The paper follows an innovation project where design students worked with five companies at a 1-day workshop and with one company through a 2-week project. In both processes the students worked visually with mapping and making sense of large amounts of data that may influence the company's strategy. They also synthesized these finding by creating conceptual suggestions for the company's future products. This paper discusses the lessons learned from the innovation project and reflects on which new knowledge, methods and techniques designers should be aware of when participating in multidisciplinary strategic processes and new educational initiatives. This paper shows how the design profession's traditional visual tools and methods for concept development can be used to facilitate discussions for companies facing strategic challenges. It also underlines the importance of rethinking design skills and communication when moving into strategic processes.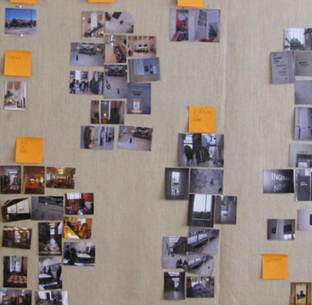 Nedlastinger
Hvordan referere
Rasmussen, J., Mortensen, B. S., & Jensen, B. G. (2012). Preparing design students for strategic design. FormAkademisk - forskningstidsskrift for design og designdidaktikk, 5(1). https://doi.org/10.7577/formakademisk.373
Lisens
Forfatteren(e) beholder sin opphavs- og kopieringsrett til eget manuskript, men gir tidsskriftet varig rett til 1) å fremføre manuskriptet for offentligheten i den opprinnelig publiserte digitale form, og 2) å registreres og siteres som første publisering av manuskriptet.
Forfatteren må selv forvalte sine økonomiske kopieringsrettigheter overfor eventuell tredjepart.
Tidsskriftet gir ingen økonomisk eller annen kompensasjon for innsendte bidrag, medmindre det er gjort særskilt avtale om dette med forfatteren(e).
Tidsskriftet plikter å arkivere manuskriptet (inklusive metadata) i den opprinnelig publiserte digitale form, i minst ett dertil egnet åpent tilgjengelig langtidsarkiv for digitalt materiell, som for eksempel i de norske universitetenes institusjonsarkiv innen rammen av NORA-samarbeidet.
Lesere av tidsskriftet kan ta utskrift av de fremførte manuskriptene under samme betingelser som gjelder ved kopiering av fysiske eksemplar. Dette innebærer at masseframstilling av fysiske eksemplar, eller framstilling av eksemplar for kommersielle formål, ikke er tillatt uten etter avtale med forfatteren(e).